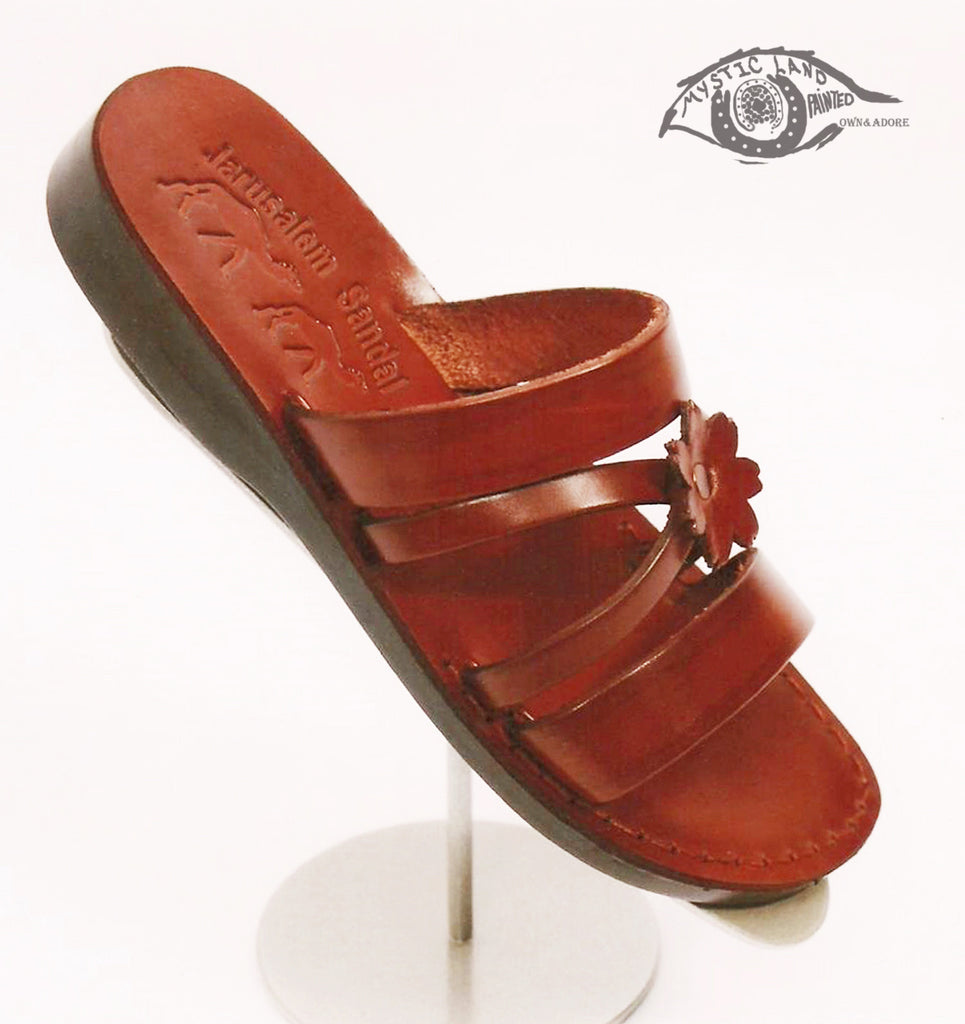 Get Your mother a Lovely Genuine Leather Slipper this Mothers Day
You need  a special gift for mothers day that won't break the bank? Then check out our new collection of Jarusalem Sandal! These genuine slippers come from the Holy Land and mimic the ancient shoe ware in the Roman era; with a feminine touch to them, your mother will know just how special she is to you.
She will enjoy wearing them at Home, Out and About and as she Walks the Beach, their genuine leather is made water friendly, and its sole is made of flexible UP rubber.
---